The Haruka Weiser Memorial Fund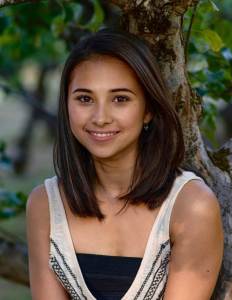 Haruka Juliana Tsunemine Weiser, our beloved daughter, sister and friend, was taken from us too soon. We will forever miss her; the pain of our sudden and tragic loss is unfathomable. We are grateful for all the support, kindness and prayers that have been offered to us. Words cannot express the outpouring of love we have received… We remain steadfast in our desire to honor Haruka's life through kindness and love, not violence.
- The Weiser Family
Many have asked to make gifts in Haruka's memory. The Weiser family has requested that gifts from the Longhorn community be directed to the Haruka Weiser Memorial Fund.
At an appropriate time, the family will determine how to best use these gifts to create a fitting tribute to honor Haruka.
The university will notify the family of your generosity. If you would like to remain anonymous, please contact us.
---
Send Condolences
To send a message of condolence to the Weiser family via The Office of the Vice President for Student Affairs, you may e-mail HonoringHaruka@gmail.com or send a letter to:
Family of Haruka Weiser
c/o Office of the Vice President for Student Affairs
The University of Texas at Austin
PO Box 7699
Austin, Texas 78713-7699
Contact Us
For questions regarding The Haruka Weiser Memorial Fund, please contact: